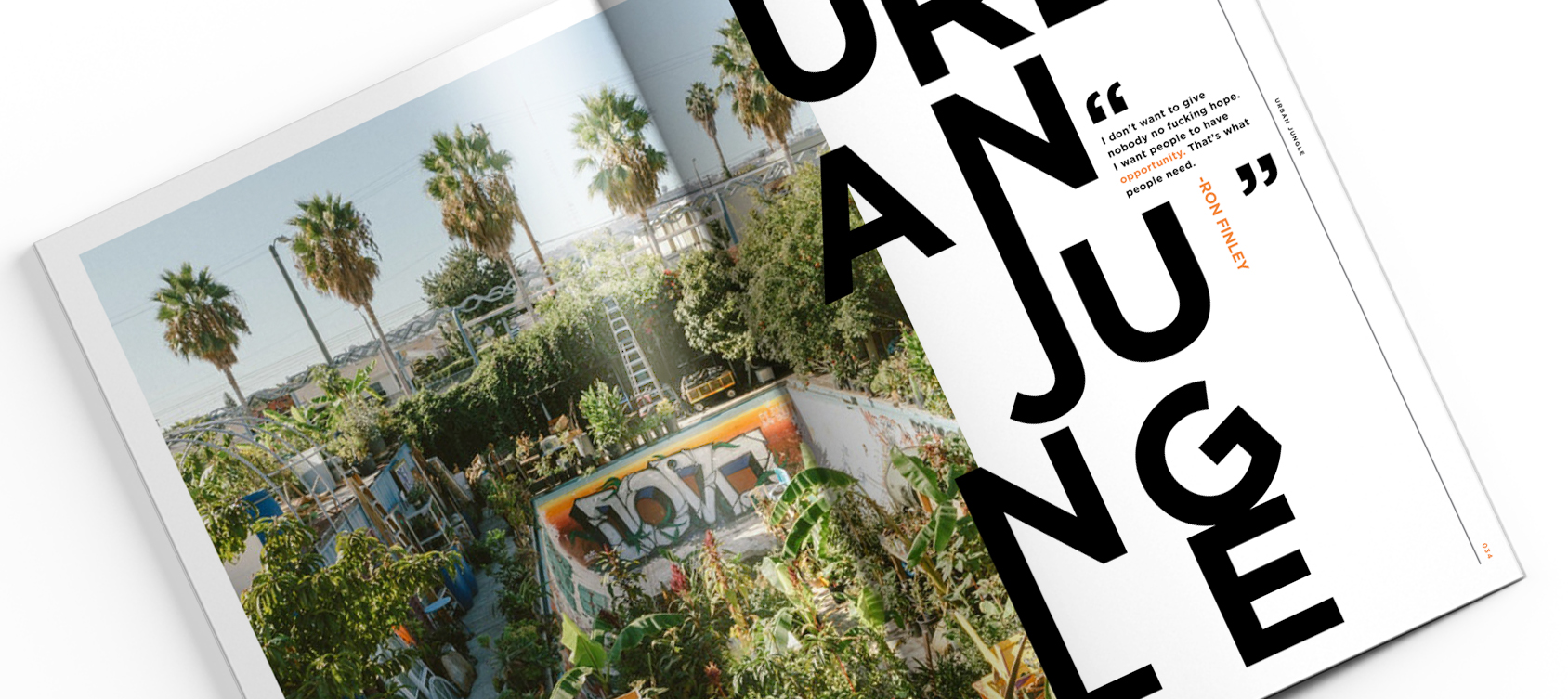 PROCESS MAGAZINE
Process is a conceptual design magazine based off of the interviews of the Great Discontent. We were tasked to design a feature article of our choice.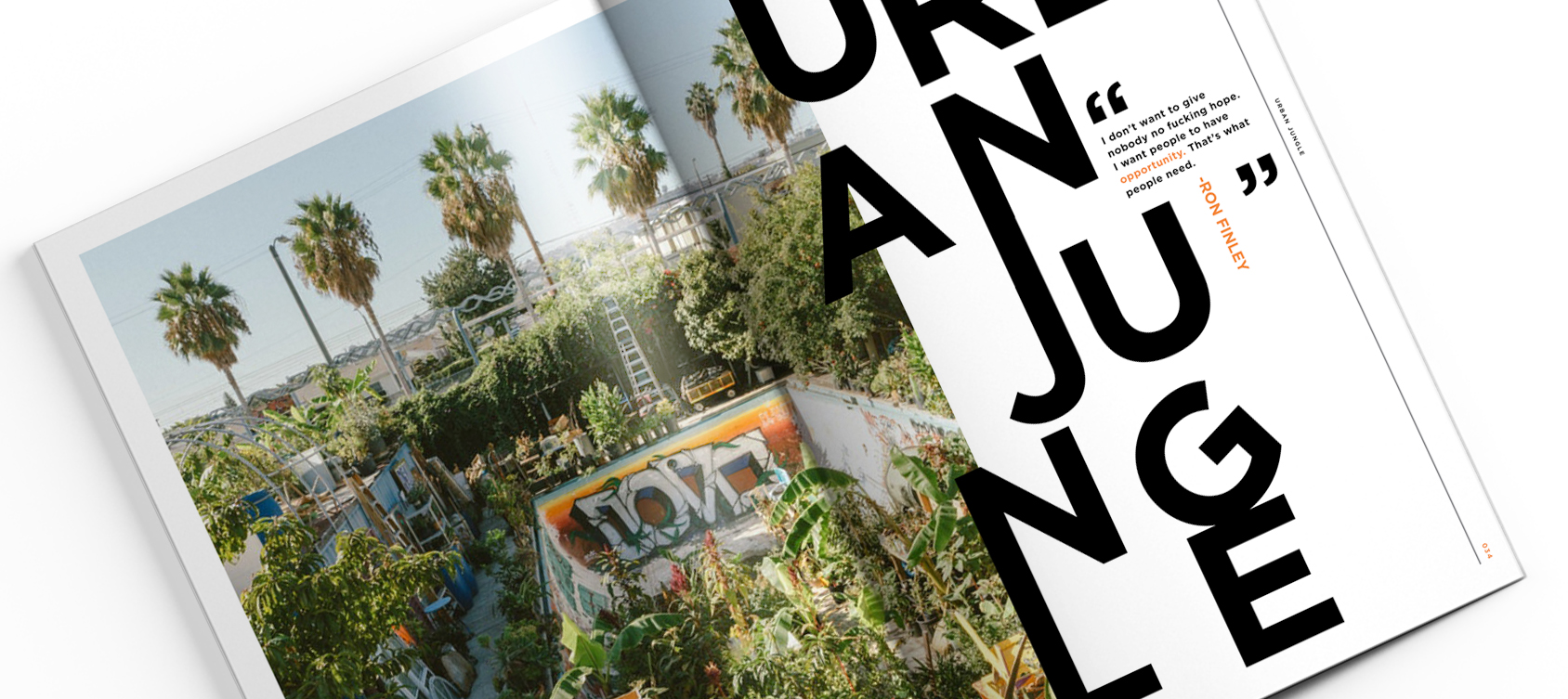 Professor: Kelly Holohan
Interview by: Tina Essmaker
Photography: Elizabeth Weinberg
Urban Jungle is a feature article in the conceptual magazine "Process". The article is an interview with Ron Finley, a man taking gardening to the streets of LA. The spreads were designed to reflect and contrast the idea of an urban jungle. I am attempting to use the structures created with the type, combined with the lush green photography to represent this concept.