MAD HATTER
Mad Hatter is a cannabis infused coffee and tea company. The overall concept here is about redefining the culture behind cannabis. With the industry growing rapidly I wanted to show what a brand like this could look like. Cannabis is not all tie-dye and hippies (which is also great). It has the ability to be viewed as a dignified and premium product for the refined individual or whoever.
The logo pays tribute to the old victorian monograms and drop-caps often found in novels. Specifically Lewis Carol's Alice in Wonderland (also where the name came from). The logo is the face of the brand for those who have yet to seen the rest. It needed to have a premium feel as well as stay relevant in the modern world even though it is playing off of a vintage style. It also had to be visible on dark colors as the majority of the brand is very black.
The goal of the coffee packaging was to create a visually appealing bag that is consistent with the Mad Hatter brand as well as convey the necessary information about the product. Both the strain of coffee and cannabis used are detailed on the back of the packaging informing the consumer of the various effects and tastes of the different flavors.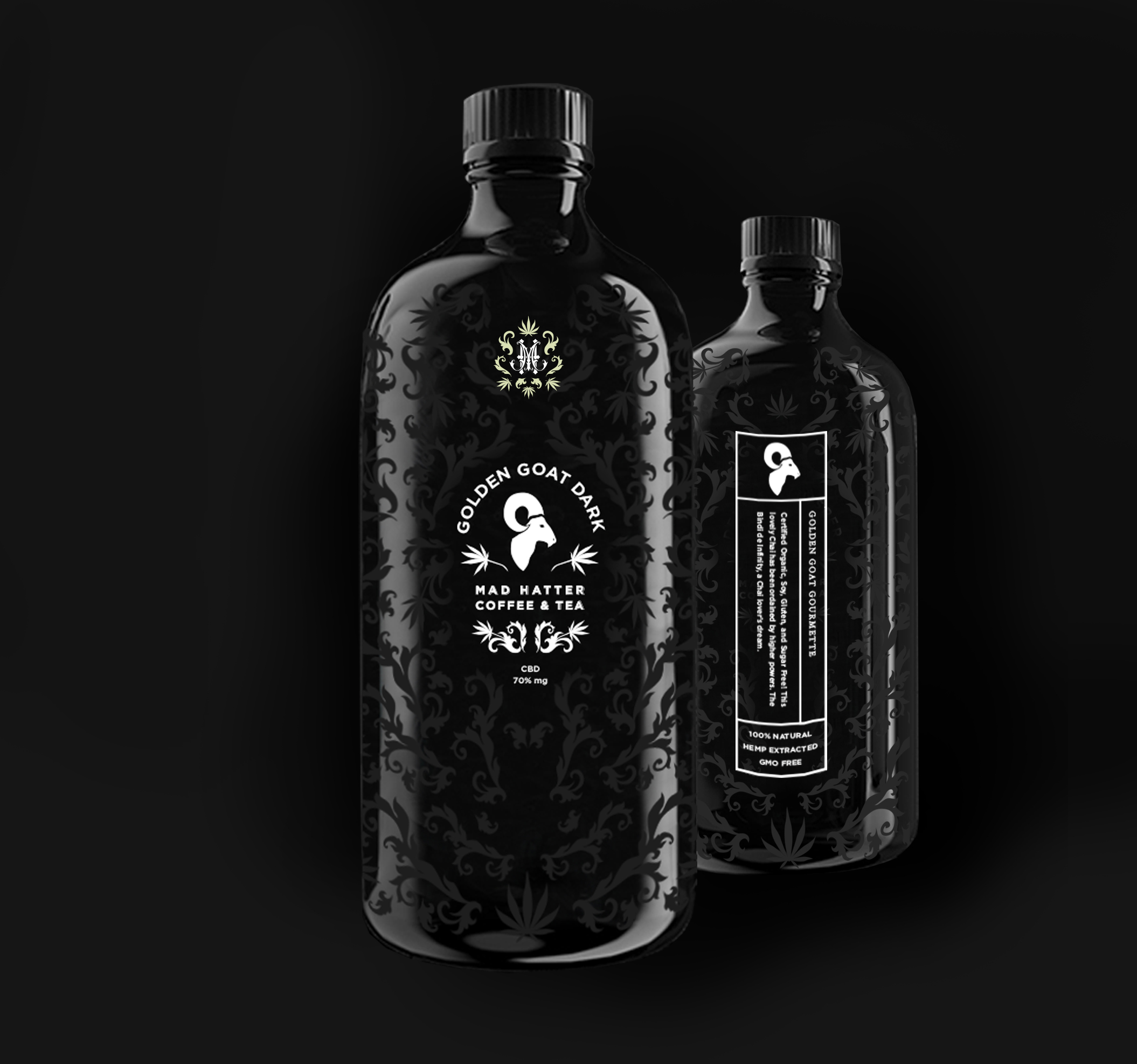 The cold brew packaging gave me an opportunity to apply the Mad Hatter brand on a glass bottle. The pattern used throughout is easily applicable to various shapes and mediums. The information required on the packaging is applied vertically on the back using the length of the bottle. This method is carried over on all cylindrical forms.
The tea packaging gave me yet another medium to apply the brand. The quality of packaging reflects the quality of the goods and overall brand so making sure to have
The playing cards come with every a purchase from Mad Hatter. The concept draws from the Alice in Wonderland theme. I wanted to add some kind of collectable item to the brand to add to the premium feeling.